ADAU1701 Universal Audio DSP Board
drag 'n drop DSP'ing—and no SMDs to solder
It seems that to even dip your feet in the ocean of DSP (digital signal processing) you need lots of SMD soldering skills and a ton of math. Seems. Let's end the anxiety: here is a Universal Audio DSP board for the DIYer. Based on the Analog Devices ADAU1701 DSP, this board has only through-hole components—except for the DSP itself, which Elektor PCB Service reflow-solder in place especially 4 U.
De PCB bij dit artikel is als Gerber file beschikbaar gesteld. Elektor Members kunnen exclusief deze files gratis downloaden en gebruiken om de PCB zelf af te drukken met geschikte apparatuur óf de Gerber te laten drukken via een dienstverlener.

Elektor kan u bijvoorbeeld de PCB Service van onze partner Eurocircuits van harte aanbevelen. Deze dienst van Eurocircuits maakt gebruik van dezelfde productieprocessen die wij ook zelf gebruiken voor onze serie-productie.
Download de BOM lijst
De BOM (Bill of Materials) lijst van Elektor is de meeste complete lijst met benodigdheden voor alle Elektor LABS projecten. Deze lijst is completer dan wat we kunnen publiceren in ons magazine en is geupdate met alle nieuwste componenten. Als lezer kunt u deze lijst hier downloaden.
Meer weten over onze BOM lijst? Lees het
BOM lijst artikel
voor alle informatie.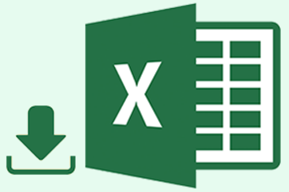 > LABS BOM lijst
COMPONENT LIST



Resistors

(all fixed Rs 5%, .25W)

R1,R18 = 100Ohm

R15 = 330Ohm

R4,R10,R11,R12,R13 = 470Ohm

R21,R22,R23,R24 = 560Ohm

R2 = 1kOhm

R3,R5,R14 = 2.2kOhm

R25,R26 = 10kOhm

R16,R19,R20 = 18kOhm

R17 = 47kOhm

R6,R7,R8,R9 = 1MOhm

P1,P2,P3,P4 = 10kOhm potentiometer, linear law

P5 = 470Ohm preset (trimmer)



Capacitors

C1,C2 = 22pF

C4 = 3.3nF

C24,C26,C28,C30 = 5.6nF

C6 = 56nF

C3,C8,C9,C10,C11,C12,C14,C15,C21,C22,C32,C34,C36 = 100nF

C5,C7,C13,C16,C33,C35 = 10µF 16V, radial, 2.5mm pitch

C23,C31 = 47µF 25V, radial, 2.5mm pitch

C17,C18,C19,C20 = 100µF 16V, 2.5mm



Semiconductors

D1,D2,D3 = 1N5817

D4,D5,D6,D7 = BZX79-C3V3 3.3V zener diode

IC1 = 24LC256-I/P, DIL8 case

IC2 = MCP604-I/P, MCP6004, DIL14 case

IC3 = ADAU1701JSTZ (LQFP48 case)

IC4 = TS2940CZ-3.3

LED1 = LED, 3mm

T1 = BC327

T2 = DO NOT FIT



Miscellaneous

K3,K4,K5,K6,K7,K8 = RCA/cinch socket, PCB mount

K1 = DC power adaptor connector

S1 = pushbutton w. tactile feedback

X1 = 12.288MHz quartz crystal

JP1 = 2-pin pinheader, 0.1'' pitch

K10 = 4-way pin header, 0.1'' pitch

K9 = 5-way pin header, 0.1'' pitch

K11 = 14-way pin header, 0.1'' pitch

K12 = 7-way pin header, 0.1'' pitch

Jumper

PCB, Elektor Store # 130232-1, comes with ADAU1701JSTZ presoldered

Semi-kit, Elektor Store # 130232-71, includes PCB 130232-1 and all through-hole parts