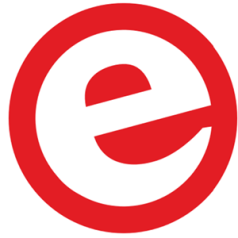 MikroElektronika Wi-Fi® 7 click board, voorzien van Microchip's ATWINC1510-MR210PB IEEE 802.11 b/g/n/module, geoptimaliseerd voor laagvermogen IoT toepassingen.
MikroElektronika THERMO 5 click board voor het meten van de temperatuur over vier kanalen met bereiken van 0 tot 127 graden Celsius en een uitgebreider bereik van -64 tot 191 graden Celsius.
Beschikbaarheid
Zowel de CEC1702Q-B2-I/SX als het CEC1702 IoT ontwikkelpakket zijn nu beschikbaar.
Prijsindicatie
Het CEC1702 IoT ontwikkelpakket is verkrijgbaar voor $199.99.
Neem voor aanvullende informatie contact op met een willekeurige Microchip verkoopvertegenwoordiger of aangestelde wereldwijde distributeur, of bezoek Microchip's website. Ga voor het verkrijgen van producten die in dit persbericht worden genoemd naar Microchip's full-service kanaal
microchipDIRECT
of neem contact op met een van Microchip's aangestelde distributiepartners.
Bronnen
High-res afbeeldingen beschikbaar via Flickr of redactioneel contact (voel u vrij om te publiceren):
Over Microchip Technology
Microchip Technology Inc. (NASDAQ: MCHP) is een toonaangevende leverancier van microcontroller, gemengd-signaal, analoge en flash-IP oplossingen, voor productontwikkeling met laag risico, lagere totale systeemkosten en snellere markintroductie voor duizenden uiteenlopende toepassingen van klanten wereldwijd. Met als hoofdvestiging Chandler, Arizona, levert Microchip voortreffelijke technische ondersteuning, naast betrouwbare levering en kwaliteit. Bezoek voor meer informatie de website van Microchip op
www.microchip.com
.
gerelateerde items